Mid-America Overseas has partnership and block space agreements with many of the world's leading cargo airlines. While air freight is the fastest means to move goods internationally, it is also undeniably the most expensive mode of transportation. That's why we offer our customers several cost effective solutions tailored to meet the transit time requirements of their supply chain.
Consolidation Service
---
We offer scheduled consolidation services to and from major airport cities in the US with predictable transit times at substantial cost savings over traditional services.
Priority Service
---
If time is of the essence, our Priority Service is a suitable option. We will tender your shipment, screened, screened and ready for carriage for the next available flight, to the carrier with a direct flight or the most direct routing to your final destination.
Express Service
---
Our Express Service will get your shipment to your customer in the fastest time possible, taking advantage of reduced lock-out times, special express airport handing arrangements in the US and overseas, and the most direct routings.
---
Cargo Screening
We operate TSA-certified cargo screening facilities. The airlines require significantly more time to process unscreened cargo. This results in long waiting times for delivery drivers, necessitating earlier lockout times. Screened cargo on the other hand, can be delivered "ready for carriage" and most airlines provide separate dock doors for expedited acceptance and handling. As an added benefit lock-out times for screened cargo are often later than unscreened cargo.
---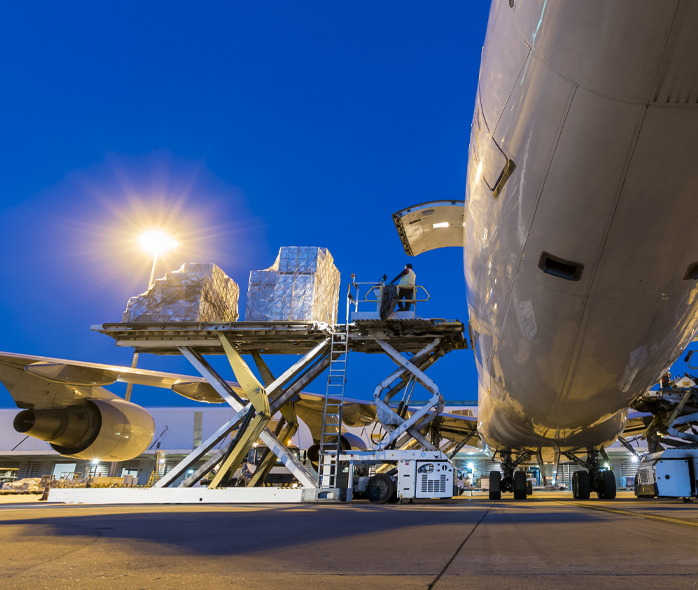 Air Freight Services Include:
Door-to-Door
Express Services
Economical Consolidation Services
Dangerous Goods Transportation
Temperature Controlled Services for Pharmaceuticals and Perishables
Charter Services
Cargo Screening
Shipment Tracking
Crating, Packaging and Inspection
Vendor Assemblies
Distribution Services
Ship Spares Logistics